Recently we were lucky enough to be given the opportunity to carry out an overseas removal to Italy.
Day one - 3 staff carried out a Pre-Pack which consisted of packing 133 cartons, specialist crating and wrapping of specific high-value items that included a Grandfather Clock.
Day two - 2 x 18Tonne Pantechnicons and 4 staff proceeded to load a volume of 3350 cubic feet which when completed saw 2 staff return to depot and the trucks and drivers set off to Dover. where they caught a ferry out to Calais after which they then commenced their journey through France.
Day 3 - Their trip continued via Dover - Calais then part travelling through France.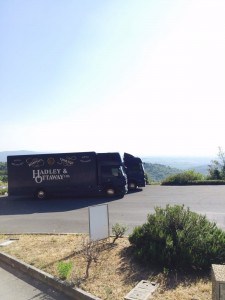 Day 4 - The journey continued which included travelling through the Mont Blanc tunnel.
Day 5 - They completed the journey arriving safely at the customers new home in Castellina where they then commenced the unloading process. This though wasn't a straight forward delivery as all the customers' effects had to be transhipped as a result of the access being too small for our large vans to get through. Fortunately had been prepared for this eventuality and had laid on vehicles and staff to assist with the unloading.
Day 6 - The guys Luke & Alex were able to enjoy a well-earned rest day.
Day 7 - Luke & Alex made their goodbyes to the very satisfied customer and then started their long journey home.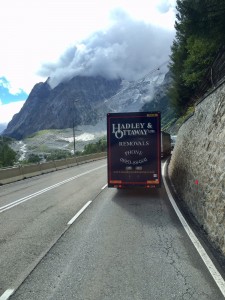 Days 8 and 9 - Saw them arrive safely back home in Watton