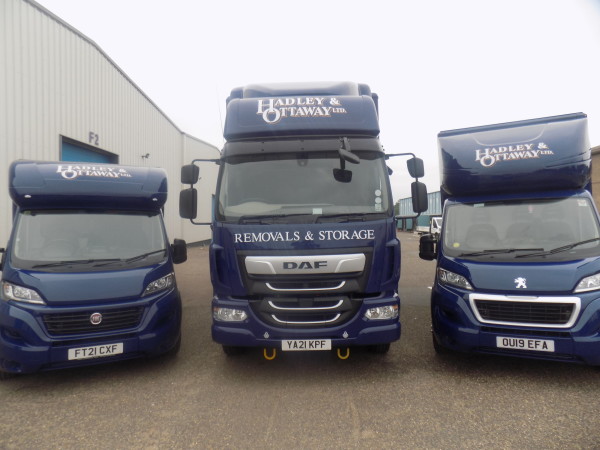 These are the latest additions to the Hadley & Ottaway fleet. The come as part of the replacement/growth plan that the company has.
David Galer, Managing Director commented that 'these vehicles will add yet greater flexibility to its already diverse fleet making access to the most difficult of properties that much easier whilst providing a more efficient, cost-effective service for our customer".
To learn more about our removals service, or to get a quote for your house move contact our customer service team.