Hadley & Ottaway Ltd have just taken delivery of the latest addition to their fleet. The DAF LF provided and built by Mac Trucks has a 4 Door Pantechnicon body for the loading of storage Containers at the customers' homes.
A new feature with safety in mind for the H&O crews are the updated safety rails whilst the loading platforms are in use.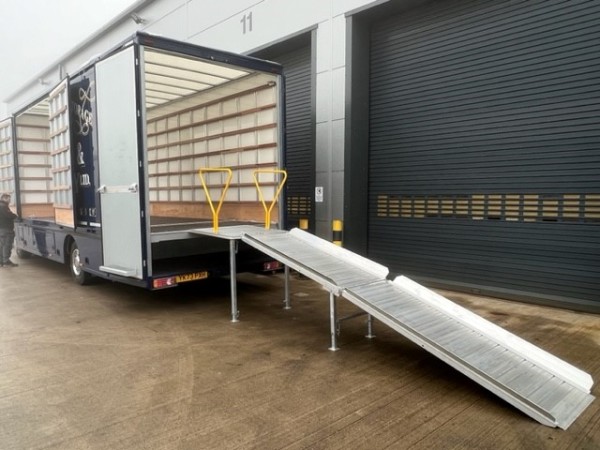 In the cab a 3rd seat has been added for crew comfort plus a separate sleeping accommodation for the Driver & Porter.
Managing Director David Galer said 'we are delighted to be adding this vehicle to our fleet which adds yet further diversification to the vehicles we already have. Despite the current economy we are maintaining high levels of business and so as our business continues to grow the arrival of the vehicle is very timely'.